MAX-Fliz VIP GOLD
Home
»
MAX-Fliz VIP GOLD
MAX-Fliz VIP GOLD
MAX-Fliz VIP Gold zone is a place where sport, business and fun are brought together. It is distinguished by the high-class design and is dedicated to demanding supporters who want to enjoy football in maximum comfort and exclusive conditions.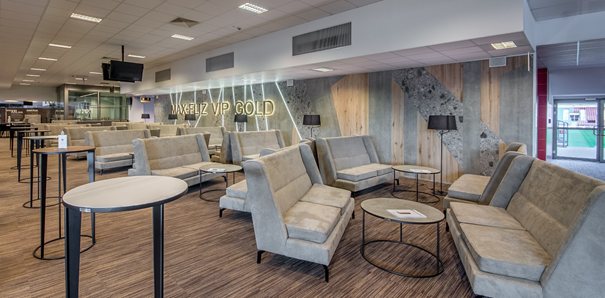 VIP Gold tickets: what do you get?
- comfortable seat in the business area of the stadium
- the best view of the pitch
- full catering with hot and cold dishes, snacks and desserts
- possibility of enjoying the zone up to two hours before kick-off and until two hours after the final whistle
- parking permit (when buying 4 tickets)
- opportunity to meet the White Star players after the game
- occassional extra activities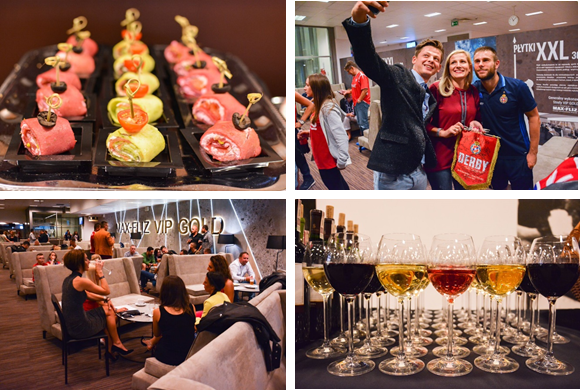 Free entry for children under 6 years to the VIP zone.

In case you still have not decided on which zone to choose, we invite you to see our photo-gallery and video or take a virtual tour of the VIP area.

Tickets can be purchased at the stadium, on the 1st floor above the Fan Zone (entrance from Reymonta street).
It is possible to pay either by cash or by card.

Tickets can be ordered also by mail: vip@wisla.krakow.pl

VIP Office's opening hours:
- from Monday to Friday between 9:00 and 17:00, on the 1st floor above the Fan Zone
- on match day from 2 hours before kick-off, at the main entrance to the VIP area.

Access to the VIP Area from Reymonta street (between the TS Wisła Old Hall and the new one) or Chodowieckiego street.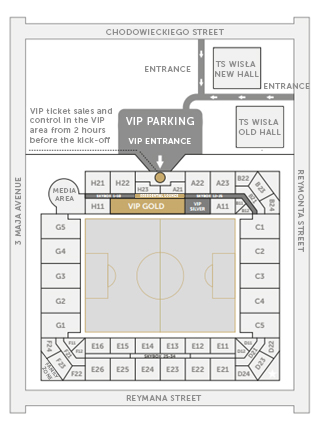 VIP Area Information and Ticket Reservation:


Telephone.: +48 789 406 372
E-mail: vip@wisla.krakow.pl